JACK IN THE PULPIT
Jack Schmidling Productions, Inc.
Marengo Illinois

MOST RECENT PHOTOS PHOTO INDEX HOME PAGE
New SLIDE SHOW New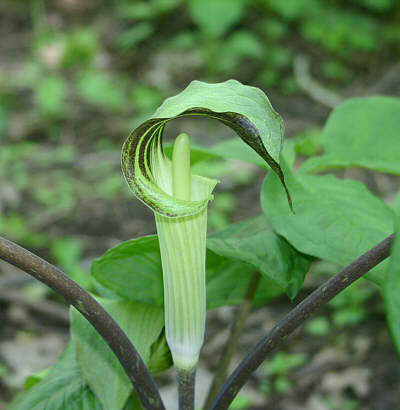 JACK-IN-THE-PULPIT
Arisaema triphyllum


Surely one of the most striking wild flowers of Spring, the Jack-in-the-Pulpit can be grown rather easily from seed.

It's natural habitat is damp woods and swamps.

It is a member of the Arum family and related to Skunk Cabbage.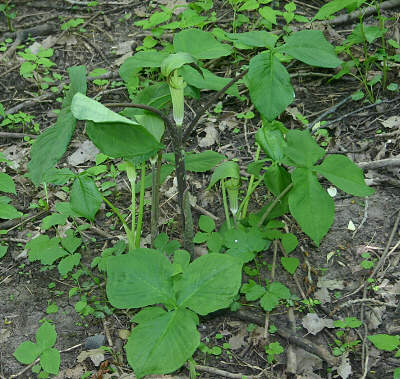 Here we see it in context and note the distinctive 3 petaled leaves. They actually look a bit like poison ivy.

The Indians are supposed to have eaten the tubers, hence it's other common name, Indian Turnip.

It is also closely related to the Sweet Flag Arum and if you look at

SWEET FLAGyou will see a very similar "Jack" without a pulpit.