WOODRUFF
Jack Schmidling Productions, Inc.
Marengo Illinois

MOST RECENT PHOTOS PHOTO INDEX HOME PAGE
New SLIDE SHOW New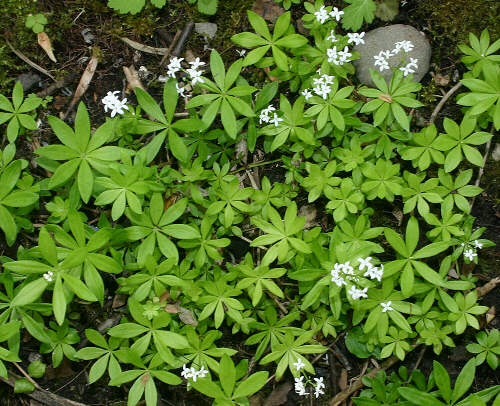 WOODRUFF

Asperula odorata
Also known as Sweet Woodruff or Waldmeister in German, this herb is the basis for traditional May Wine.

In Germany it is known as Maiwein, and is served traditionally on the May Day holiday.

A handful of the herb, steeped overnight in a bottle of white wine, is about as complicated as it gets. It is supposedly mildly poisonous so should be consumed in moderation.

Woodruff is very easy to grow and is very shade tolerant. This planting was started last year in full shade.