TURTLEHEAD
Jack Schmidling Productions, Inc.
Marengo Illinois

MOST RECENT PHOTOS PHOTO INDEX HOME PAGE
New SLIDE SHOW New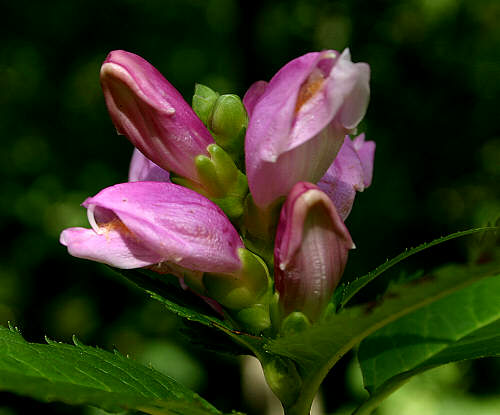 TURTLE HEAD
Chelone glabra
Like many members of the Snapdragon family, (Scrophulariaceae) the
flowers of the Turtlehead resemble something other than flowers.

In this case the resemblance is quite striking.



The wild version is white and native to much of the middle and eastern parts of the US.

This cultivated pink version is a wonderful garden flower as it blooms
in total shade.

This bit of dappled sun is all it gets and only for a few minutes a day.