WOOD TICK
Jack Schmidling Productions, Inc.
Marengo Illinois

MOST RECENT PHOTOS PHOTO INDEX HOME PAGE
New SLIDE SHOW New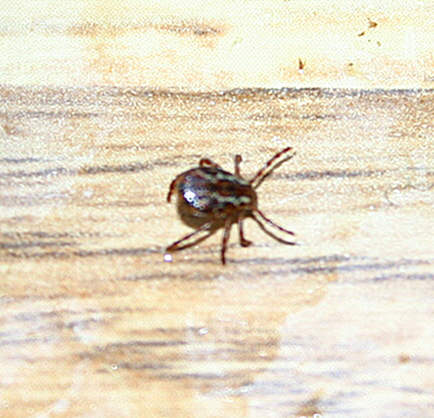 WOOD TICK
Dermacentor variabillis
I am calling this a Wood Tick because it probably is but I do not see the white markings on any of the photos in the references that I have.

What makes this interesting to me is that, in the 12 years we have lived here, this is the first tick we have seen. However, they are quite common in most of the neighboring communities.

This one was attached to my leg just above the ankle. I thought it was a scab from a cut I didn't remember receiving. When it was still there the next day I poked around and discovered what it was.