SNOWDROPS
Jack Schmidling Productions, Inc.
Marengo Illinois

MOST RECENT PHOTOS PHOTO INDEX HOME PAGE
New SLIDE SHOW New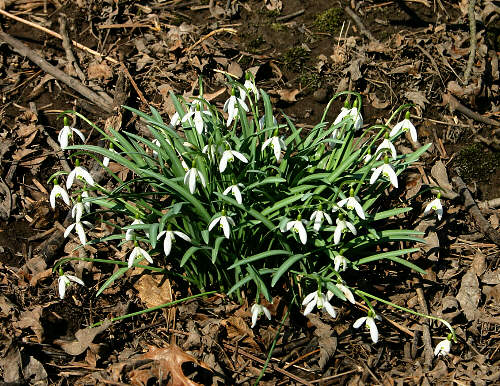 SNOWDROPS
Galanthus nivalis
Snowdrops are always said to be the first flowers of "Spring", blooming in late Winter.

This year ours are in a dead heat with the Crocuses. They came up earlier but didn't really open until a few days ago.

The bareness of the ground around this cluster exemplifies why they are such a delight when they do come up.


..