SNOUT BUTTERFLY
Jack Schmidling Productions, Inc.
Marengo Illinois

MOST RECENT PHOTOS PHOTO INDEX HOME PAGE
New SLIDE SHOW New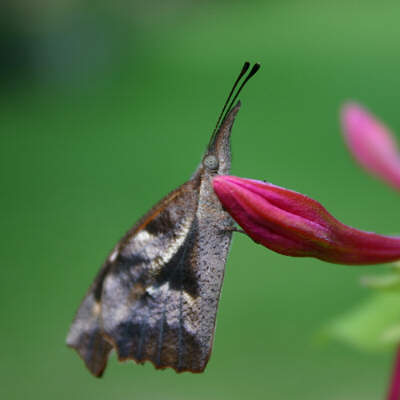 AMERICAN SNOUT

Libytheana carinenta
The Snout butterfly gets it's name from the greatly extended palps that don't seem to have any obvious function.

With only 11 species, it is a member of the smallest family (Libytheidae) of butterflies. There are only two members of this family in North America. This one and the Southern Snout.

This one was found drinking nectar from Four O'clocks on the deck.

Although rather drab looking in this photo because it's hind wings are covered, it is a colorful, orange and brown butterfly.

For more insects, click on the link below.