SHAGGY MANE
Jack Schmidling Productions, Inc.
Marengo Illinois

MOST RECENT PHOTOS PHOTO INDEX HOME PAGE
New SLIDE SHOW New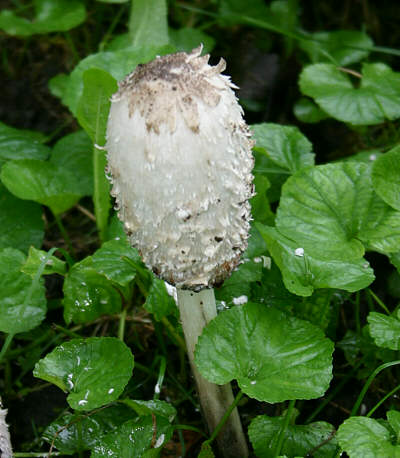 Shaggy Mane
Coprinus comatus


This large and tasty mushroom is one of the most common of the easily identifiable eatables. It can be found almost anywhere; lawns, driveways, fields and come up in the same place year after year.

Unfortunately, they must be eaten within hours of picking as they soon turn into a black inky mess. They are closely related to the Inky Cap mushroom with exhibits the same behavior which is known as deliquescence.

They are best used in soup or egg dishes.


..