MULCH MAGIC
Jack Schmidling Productions, Inc.
Marengo Illinois

MOST RECENT PHOTOS PHOTO INDEX HOME PAGE
New SLIDE SHOW New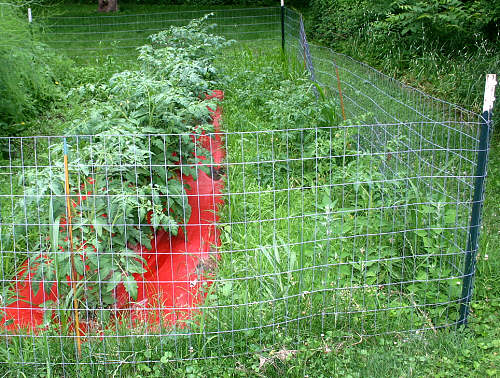 MULCH MAGIC


Marilyn was reading some off-the-wall hype about how red plastic mulch under tomatoes will make them grow better and faster. I, of course, dismissed it as nonsense.

She bought some anyway and planted a row of tomatoes in the red mulch and a row along the fence about 3 feet away (to the right in pic).

I wonder if one can make "humble pie" out of tomatoes.