LEADPLANT
Jack Schmidling Productions, Inc.
Marengo Illinois

MOST RECENT PHOTOS PHOTO INDEX HOME PAGE
New SLIDE SHOW New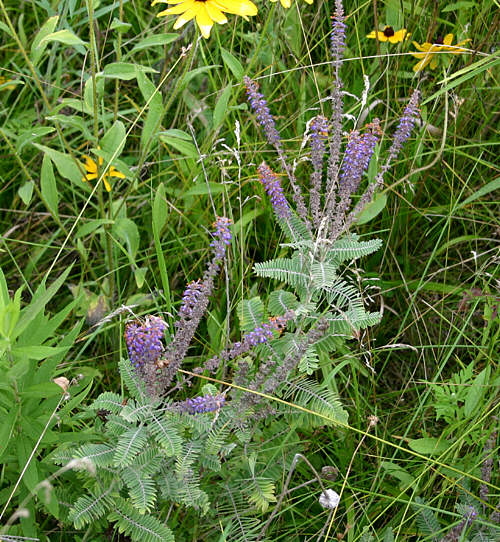 LEADPLANT

Amorpha canescens
The Leadplant is a conspicuous but not common representative of upland prairies.

The name derives from the supposed lead or gray color of the leaves caused by the fine hairs that cover them. All of the ones that I have seen are just a pale shade of green.

Leadplant is a Legume and a member of the Pea Family (Fabaceae).

It is claimed that Indians used the leaves for smoking tobacco and for making tea.