CULTIVATED IRIS
Jack Schmidling Productions, Inc.
Marengo Illinois

MOST RECENT PHOTOS PHOTO INDEX HOME PAGE
New SLIDE SHOW New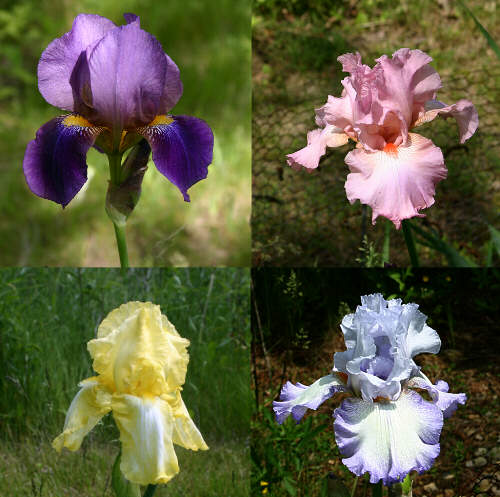 Bearded Iris


This is a montage of some of the best of our Bearded Iris.

As a point of interest, for those plagued by browsing deer, the good news is that they do not seem to like Iris so as plantings get destroyed, we replace them with Iris.


..
---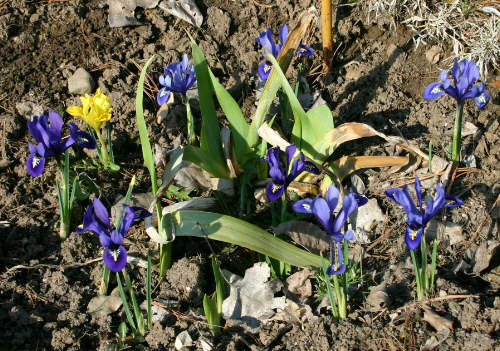 Dwarf Iris


This is the much smaller Dwarf Iris.

It is seen here in a planting of Bearded Iris that won't be blooming for another month or more.

The yellow flower is also a Dwarf Iris.


..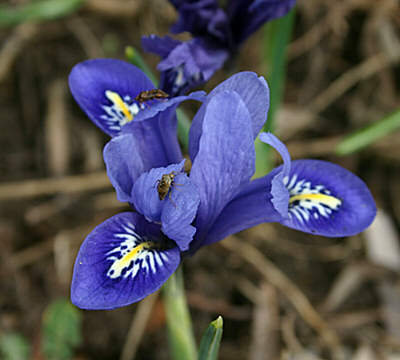 This closeup shows the intricate detail of the "tongue" along with a couple of shield bugs looking for something to eat.





..