HIBISCUS
Jack Schmidling Productions, Inc.
Marengo Illinois

MOST RECENT PHOTOS PHOTO INDEX HOME PAGE
New SLIDE SHOW New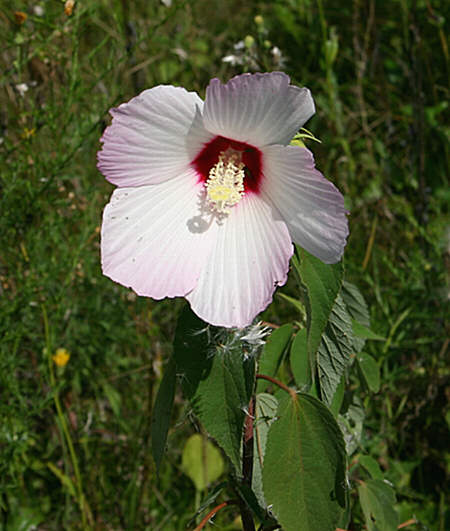 HIBISCUS
Hibiscus is a well know cultivated garden flower and one with hardy varieties that can survive Mid West Winters.

Aside from sunflowers, I can't think of any flower with larger blossoms that can be grown around here. This particular one was about 6" across but we have had even larger ones.

The hardy varieties are marginally so and of the 4 different ones we planted 8 years ago, this one is the only survivor.

As a point of interest, the Hibiscus is a member of the Malvaceae or Mallow family as is Cotton posted last week.