JACK FROST
Jack Schmidling Productions, Inc.
Marengo Illinois

MOST RECENT PHOTOS PHOTO INDEX HOME PAGE
New SLIDE SHOW New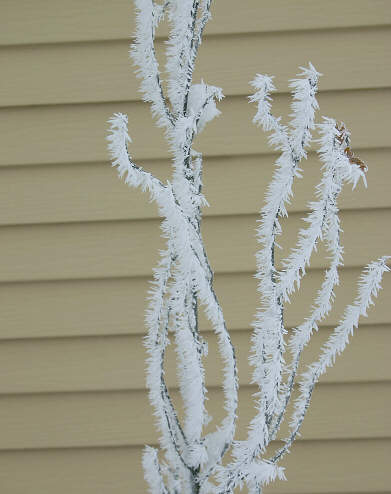 JACK FROST
The weather media called what we woke up to this morning, "freezing fog".

Of course, we all know that it was really the work of Jack Frost.

Everywhere we went this morning, we were greeted with sights like this.
Half inch fingers of frost growing out of every twig, branch and fence wire.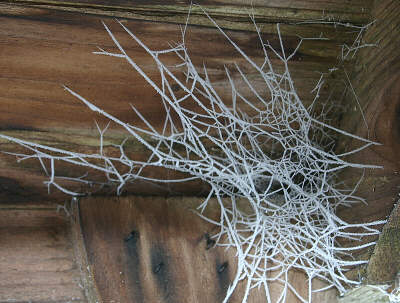 This is how Mr. Frost decorated some left over spider webs
in one of our bird feeders.