CELANDINE POPPY
Jack Schmidling Productions, Inc.
Marengo Illinois

MOST RECENT PHOTOS PHOTO INDEX HOME PAGE
New SLIDE SHOW New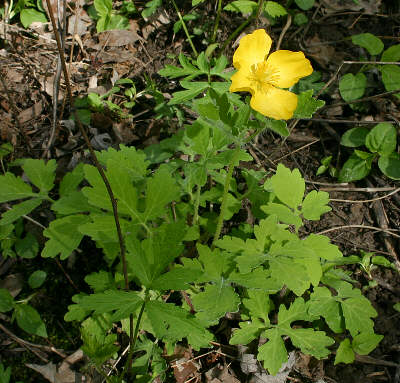 CELANDINE POPPY

Chelidonium majus
Everyone is entitled to one of these.

Marilyn lovingly planted this pretty flower in her wildflower walk thinking it was a native wildflower

Upon researching this picture for the POW, I find that it is a European transplant which has established itself from Nova Scotia to Missouri.

And if that's not enough, according to Audubon, it is poisonous to chickens and hers forage in that area all Summer long.