Argiope, Garden Spider
Jack Schmidling Productions, Inc.
Marengo Illinois

MOST RECENT PHOTOS PHOTO INDEX HOME PAGE
New SLIDE SHOW New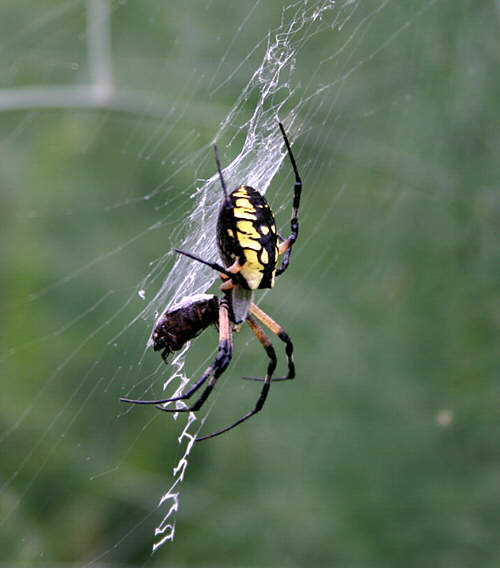 BLACK AND YELLOW GARDEN SPIDER
Argiope aurantia
The Argiopes are conspicuous spiders commonly found in gardens.

In addition to the familiar orb, they add sections of zig-zig for reasons which only the spider knows.

This individual built her (males are much smaller) web on a garden fence and appears about ready to lunch on the insect wrapped up in the silk.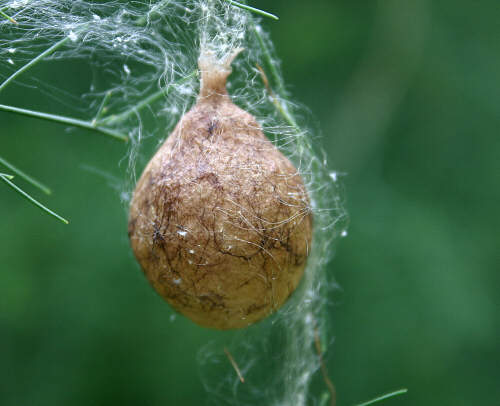 Last week I posted this "Mystery Photo" of an egg sac found in the asparagus garden.

The consensus of readers is that it is indeed, the egg sac produced by a spider like the above.

As the two gardens are about 50 feet apart, I would presume it was made by a different individal.