ANEMONIESK
Jack Schmidling Productions, Inc.
Marengo Illinois

MOST RECENT PHOTOS PHOTO INDEX HOME PAGE
New SLIDE SHOW New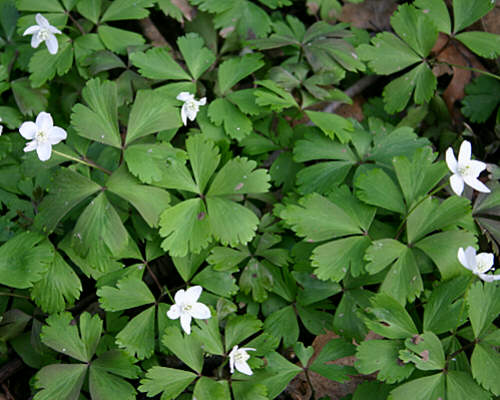 ANEMONIES

Wood Anemone

Anemone quinquefolia.

There are several Spring wild flowers known as Anemonies. They are all in the Buttercup Family, Ranunculaceae

These are the Wood Anemone.

As the Latin name implies, it has leaves with five lobes. In addition, the flowers have five petals.
.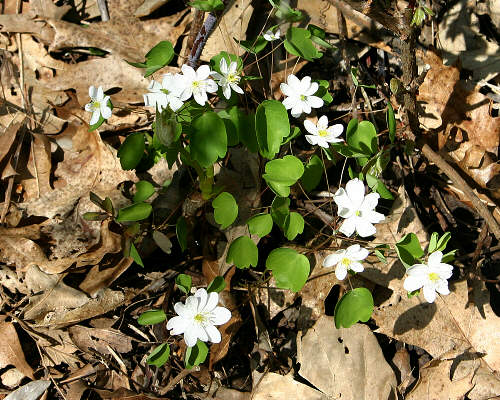 Rue Anemone

Anemonella thalictroides



The Rue Anemone is easily distinguished by the smooth margins of the 3 lobed leaves and the six petals on the flowers.

What is particularly interesting about these groupings is that they are growing naturally within about 10 feet of each other in our Oak/Maple woods.
..