TWAYBLADE ORCHID
Jack Schmidling Productions, Inc.
18016 Church Road ~ Marengo IL 60152
Phone:815 923 0031 ~ Email:jack@schmidling.com
MOST RECENT PHOTOS PHOTO INDEX HOME PAGE
New SLIDE SHOW New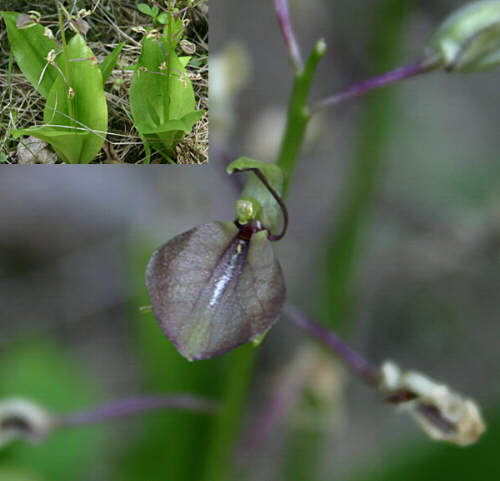 LARGE TWAYBLADE ORCHID
Liparis lilifolia



After living HERE about 5 years, we discovered this wild orchid a few feet off the path in a tangle of weeds and brush. We cleared the area around it and put up the usual cage to keep out the critters.

Although not impressive by commercial standards for a boutonniere, it is a true orchid and a very nice native flower to find accidentally on one's property.

Since finding this group, we have found another near the path on the opposite side of the property.

As a point of reference, the foliage is about the same size and looks very much like Lilies of the Valley.