TURNIP MYSTERY
Jack Schmidling Productions, Inc.
18016 Church Road ~ Marengo IL 60152







---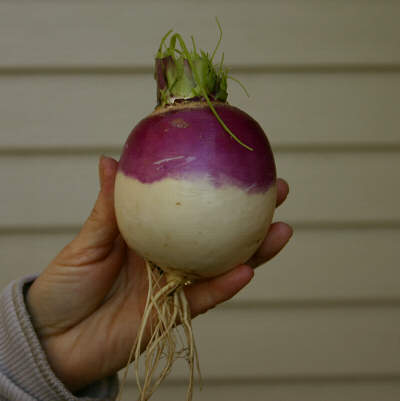 TURNIP MYSTERY
Turnips like this one can be had in most grocery stores year round.
So why did we select it as a Photo of the Week?

Turnips with a sprinkle of salt are one of my favorite snacks with a glass of world famous Schmidling Brau.

We have been trying to grow turnips here for about 12 years and would be happy with anything half the size that looked like a turnip but all we ever get is something like the next picture.




---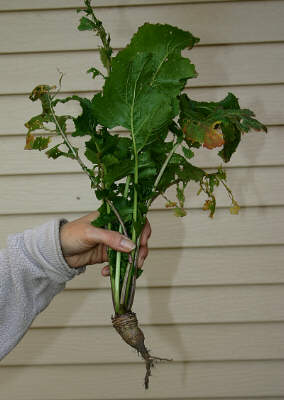 This beauty was planted from the same seed packet in Spring. It was harvested the same day as the above turnip which was planted only 7 weeks ago.
There are those who claim that turnips are cool weather crops but we have planted in Spring, Summer and Fall with same frustrating results.

On a whim, we started 12 seeds in Jiffy pots, (those little peat pellets that expand when soaked) and put them out after the second leaves appeared.

That seems to be the secret but the "mystery" is why?

All ideas welcome.










---
For the most recent Photos of the Week.. RECENT PHOTOS