BLACKEYED SUSAN
Jack Schmidling Productions, Inc.
18016 Church Road ~ Marengo IL 60152

---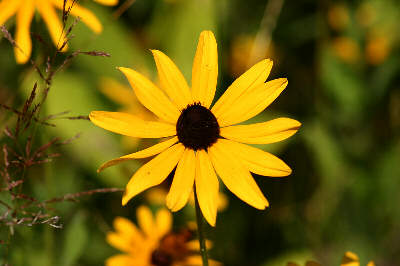 BLACKEYED SUSAN
Rudbeckia hirta
This is one of our favorite native prairie flowers and for a change, seems to do quite well here.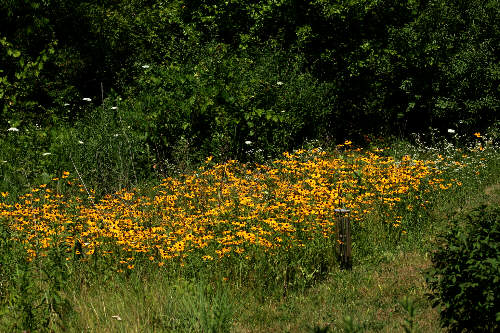 We cleared this little patch and put in 6 plants 3 years ago and they have taken over in that short time.
The Blackeyed Susan is a biennial member of the Sunflower family. The seeds develop into rosettes of leaves the first year and bloom the second year.
It will be most interesting to see what we get next year. Theoretically, nothing but who knows?


---
For the most recent Photos of the Week.. RECENT PHOTOS