YELLOW-BELLIED SAPSUCKER
Jack Schmidling Productions, Inc.
18016 Church Road ~ Marengo IL 60152
Phone:815 923 0031 ~ Email:jack@schmidling.com
---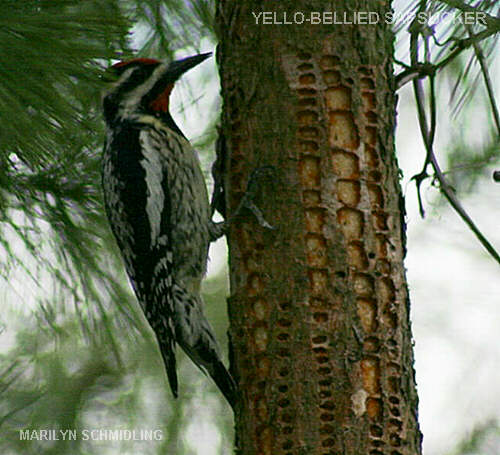 YELLOW-BELLIED SAPSUCKER
Although his yellow belly is barely visible in this picture, the way he goes about sucking sap is quite evident.
This pine tree has been a favorite of these birds for several years.
When Marilyn took this picture there were 3 of them fighting for positions on it.
This bird is a migrant to our area and winters in Central America.

For the most recent Photos of the Week.. RECENT PHOTOS