AMERICAN ROBIN
Jack Schmidling Productions, Inc.
18016 Church Road ~ Marengo IL 60152
Phone:815 923 0031 ~ Email:jack@schmidling.com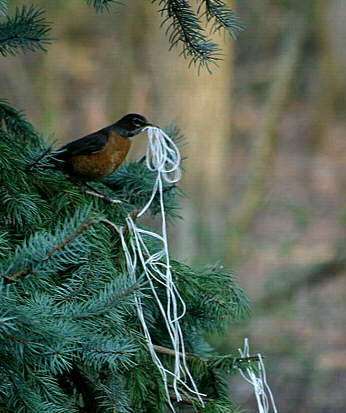 ROBIN
One of the byproducts of weaving is the loom waste. In my case, each piece woven produces 400 pieces of yarn about 2 feet long not even a rabid string saver can find uses for.
Marilyn hung a few pieces on a spruce tree and within minutes this robin found a use for them. Strangly enough, although we tried several colors, she was only interested in the white.
For more on weaving, see.. Fiber Crafts


---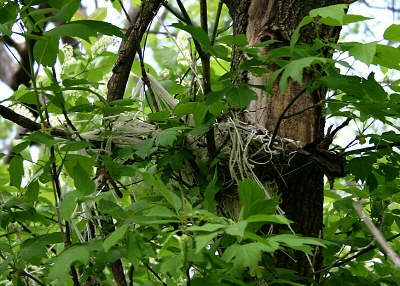 ROBIN, Part 2
Last week we showed the robin "gathering her bits of twine and twigs", in the form of yarn waste from my loom.
This untidy mess is what she ended up with before giving up on the project.
---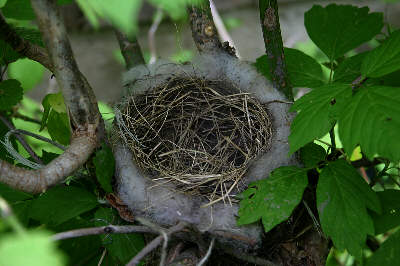 ROBIN, Take Two
She then chose a nice shrub to start all over again. When things slowed down a bit, Marilyn put a piece of fleece in the middle of the nest and Mrs. Robin arranged it to her liking.
Family on the way? NO.... she left it and has not returned for over a week.
---
For the most recent Photos of the Week.. RECENT PHOTOS