NGC 6888 CRESCENT NEBULA
Jack Schmidling Productions, Inc.
18016 Church Road ~ Marengo IL 60152
Phone:815 923 0031 ~ Email:arf@mc.net
---
NGC 6888
CRESCENT NEBUAL IN CYGNUS
---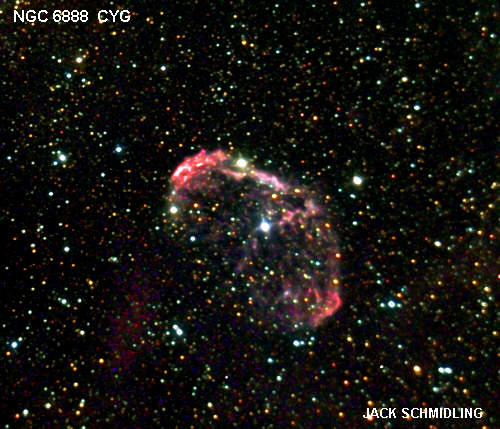 NGC6888
NGC 6888 is a shell of ionized gas spreading out from the explosion of a supernova. What remains of the star is extremely hot and emits enough radiation to cause the expanding gas shell to glow with visible light.
This image is an LRGB composit based on a stack of 6 x 10 minute exposures taken with the MX716 camera and the 4.25" telescope.
The luminance images were acquired using a hydrogen alpha filter.

---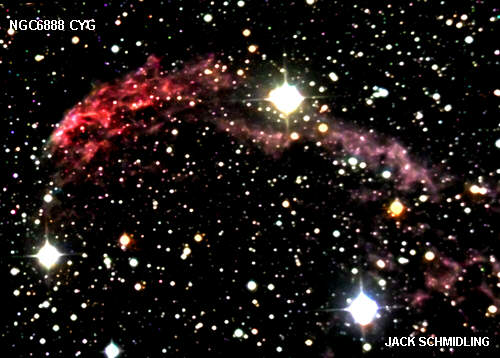 NGC6888
This image of the Southern portion of the nebula was taken with the 16" telescope.
For more information on supernova remnants see:
Crab Nebula






---
For the most recent Astrophotos of the Week...
RECENT PHOTOS
All film photos taken with the...JSP ASTROCAMERA