NGC3628
Jack Schmidling Productions, Inc.
18016 Church Road ~ Marengo IL 60152
Phone:815 923 0031 ~ Email:arf@mc.net
NGC 3628 IN LEO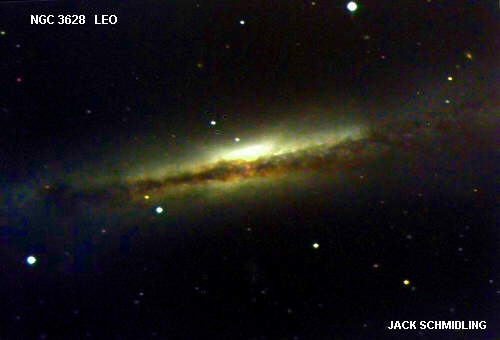 NGC 3628
NGC3628 is a giant spiral galaxy seen nearly edge on from the Earth.
It lies at a distance of about 35 million light years and is about 100 thousand light across, about 50% smaller than the Milky Way.
This image was taken over a period of 5 nights with the MX716 and the 16" telescope. It is a total of about 15 ten min lum images and 1 ea, ten min RGB images.

---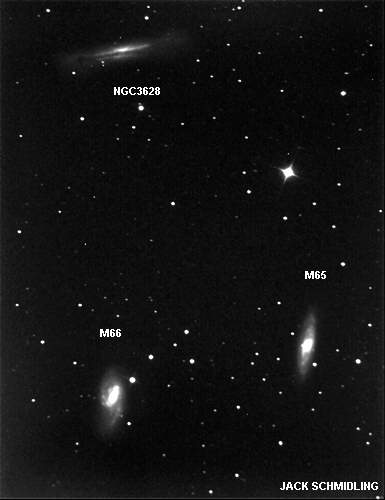 Leo Galaxy Group
This wide field image was taken with the 4" Astrograph
and shows NGC 3628 in context with two other prominent
sprial galaxies in Leo.

---
---
For the most recent Astrophotos of the Week... RECENT PHOTOS

All film photos taken with the...JSP ASTROCAMERA