NGC 2403
Jack Schmidling Productions, Inc.
18016 Church Road ~ Marengo IL 60152
Phone:815 923 0031 ~ Email:arf@mc.net
NGC 2403
SPRAL GALAXIY IN CAMELOPARDALIS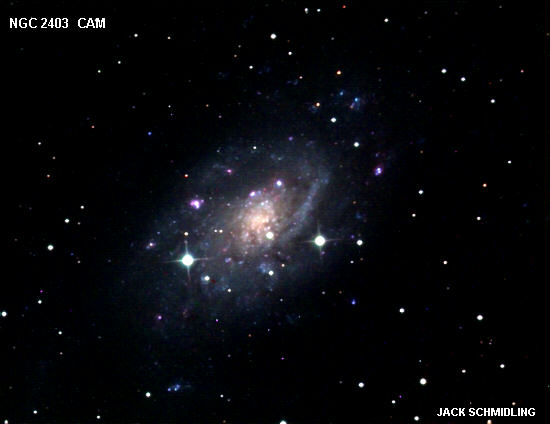 NGC 2403

This beautiful galaxy is one of the nearest outside of our local group and is probably a member of the M81/M82 Group.
It lies at a distance of about 8 million light years and is about 37,000 light years across.
Numerous large nebulosities and star clouds can be seen, many of which are much larger than any found in our Milky Way.
This image was a composite of 60 mins lum and 20 min RGB's with the MX716 camera through the 10" scope.
---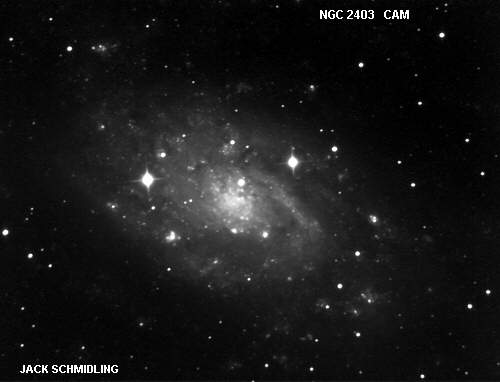 This image was teken with the 16" telescope.
---
For the most recent Astrophotos of the Week... RECENT PHOTOS

All film photos taken with the...JSP ASTROCAMERA