M15
Jack Schmidling Productions, Inc.
18016 Church Road ~ Marengo IL 60152
Phone:815 923 0031 ~ Email:arf@mc.net
---
M15
Globular Cluster in Pegasus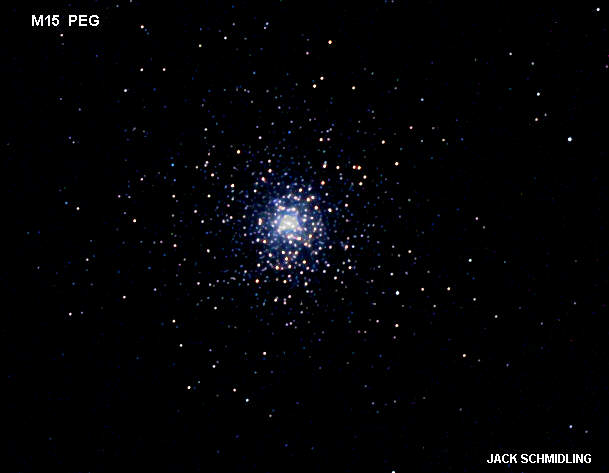 M15
This beautiful globular cluster lies at a distance of about 38,000 light years and is about 130 light years in diameter.
In terms of luminosity, it contains the equivalent of about 200,000 Sun-like stars.
This image was a stack of 7 x 10 seconds for the lum combined with 1 min RGB frames. It was taken through the 8" Newt with the MX716 camera.

---
For the most recent Astrophotos of the Week.. RECENT PHOTOS


All film photos taken with the...JSP ASTROCAMERA.