IMPERIAL MOTH
Jack Schmidling Productions, Inc.
Marengo Illinois

MOST RECENT PHOTOS PHOTO INDEX HOME PAGE
New SLIDE SHOW New
---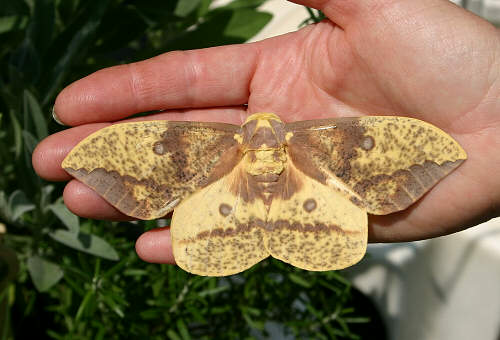 Imperial Moth
Eacles imperialis

Gordy (our goat) was sniffing the ground in the woods one day clearly trying to make sense out of something. When I went over to look, I found this beautiful moth had caught his attention.

The Imperial Moth lays its eggs on the leaves of deciduous trees upon which the larvae feed. It pupates in the soil and the moth emerges between June and August.

It is a member of the Giant Silk Worm family (Saturniidae).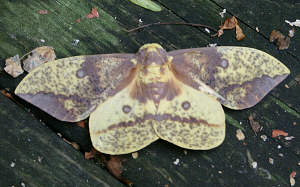 I am not sure I can read anything into this but in the shade, the edge coloring looked purple and this could possibly have some connection to the common name, as in imperial purple.
---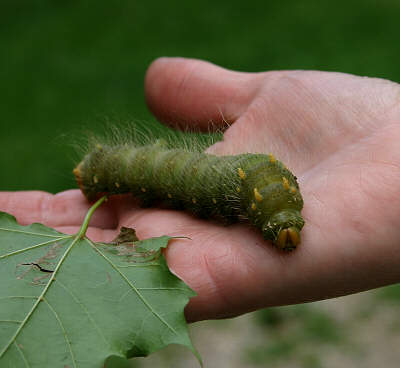 IMPERIAL MOTH LARVA
Eacles imperialis
The above photos were taken earlier this Summer and a few weeks ago, we found this caterpiller under a maple tree. We presume it matured eating the leaves and then crawled or fell down to find a place to dig in for the Winter.

It superficially resembles the pesty tomato horn worm but all the hair is the clue that it is not.