Hummingbirds
Jack Schmidling Productions, Inc.
18016 Church Road ~ Marengo IL 60152
Phone:815 923 0031 ~ Email:jack@schmidling.com
MOST RECENT PHOTOS PHOTO INDEX HOME PAGE
New SLIDE SHOW New
---
HUMMINGBIRDS
Before moving out to the country, seeing hummingbirds was an annual event at best.

Now they show up around the first of May and stay all Summer. We have feeders on windows and hanging from trees.

This one is resting on a fan on the deck after visiting a feeder on the window behind it.

We know they nest here because the babies show up at the feeders at about the time one would expect them.

However, finding a nest has been our search for the Holy Grail.
---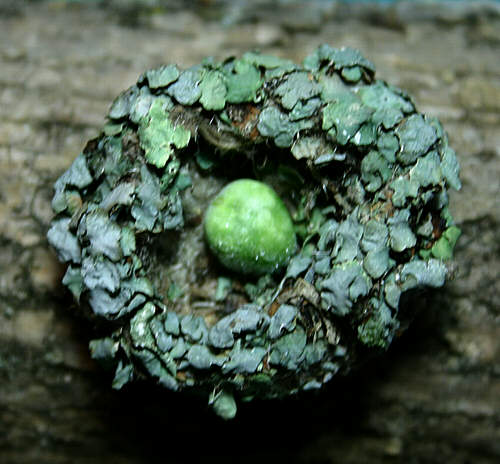 THE HOLY GRAIL
We would like to be able to say that our quest finally paid off but it didn't turn out quite that way.

Marilyn saw this thing on the ground a few days ago in the pasture under a tree. Yesterday she stepped on it and then decided to have a look at it and Voila! it turns out to be a hummingbird nest.

After undoing the damage done by stepping on it, we examined it closely. The bottom is fluffy stuff like wool and dandelion seeds and the outside is tiled with bits of lichen.

The green thing in the nest is a frozen pea that I put in for scale. It is about 1.5" across.
---


This is a view of a female at one of the window feeders.

Females have a white bar at the end of the tail and do not have the ruby throat characteristic of the male of this species.