FALL COLOR
Jack Schmidling Productions, Inc.
18016 Church Road ~ Marengo IL 60152
Phone:815 923 0031 ~ Email:jack@schmidling.com
---
FALL COLOR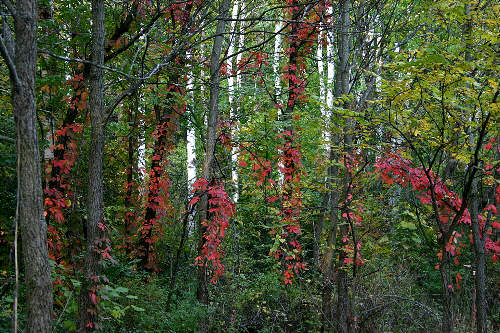 VIRGINIA CREEPER

Parthenocissus quinquefolia
The first Fall color around here is not even a tree. A climbing vine known as Virginia Creeper turns a brilliant red several weeks before the tree leaves turn color.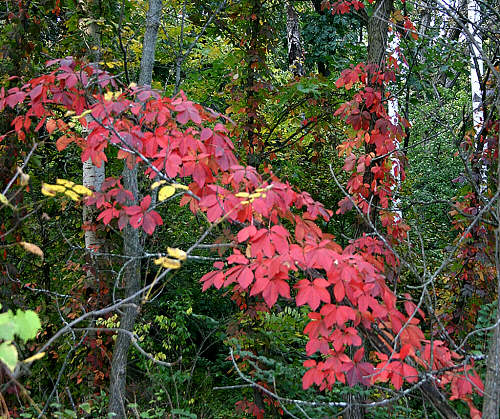 Like poison ivy, Virginia Creeper grows on the ground until or unless it finds a tree to climb.
Known also as Woodbine, it is frequently confused with poison ivy but having 5 leaves, it does not fit the old saw "beware leaves of three".
It is indigenous to the entire Eastern United States.

For the record, these photos were taken by Marilyn.
---
For the most recent Photos of the Week.. RECENT PHOTOS