Dandelion
Jack Schmidling Productions, Inc.
Marengo Illinois

MOST RECENT PHOTOS PHOTO INDEX HOME PAGE
New SLIDE SHOW New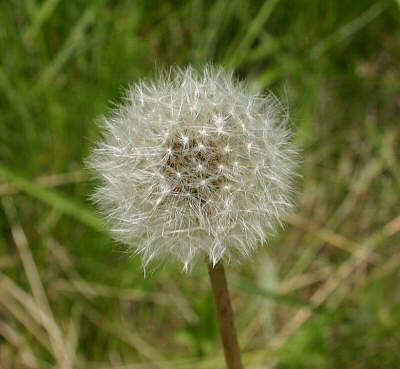 Dandelion
Taraxacum officinale

The Dandelion is probably America's most hated weed and the one upon which vast sums of money are spent trying to eradicate.

I was not aware until researching this article that it is an American native wildflower belonging to the Sunflower Family (Asteraceae.)

We all know what the flower looks like but I could not resist this picture of a nearly perfect seed head. I find the design is just fascinating.