DAME'S ROCKET
Jack Schmidling Productions, Inc.
Marengo Illinois

MOST RECENT PHOTOS PHOTO INDEX HOME PAGE
New SLIDE SHOW New
---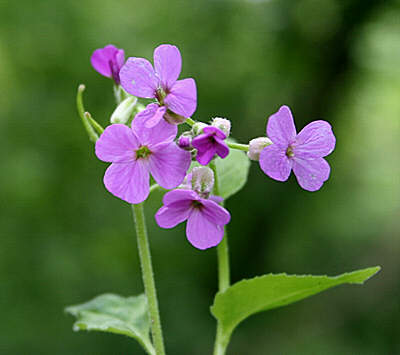 Dame's Rocket
Hesperis matronalis

This Spring flower had us fooled for several years as we assumed it was Phlox. It blooms in total shade and we relocated some to shady areas where nothing else would bloom.

One day while thumbing through a seed catalog, Marilyn happened to notice that all the Phlox had 5 petals ours only had 4. We then learned that they are totally unrelated and ours is a member of the Mustard family and a Eurasian introduction from the 1600's.

We subsequently bought and planted some true phlox but it has never done very well here. I was hoping to include a picture of it but it has never flowered.