SANDHILL CRANES
Jack Schmidling Productions, Inc.
18016 Church Road ~ Marengo IL 60152







---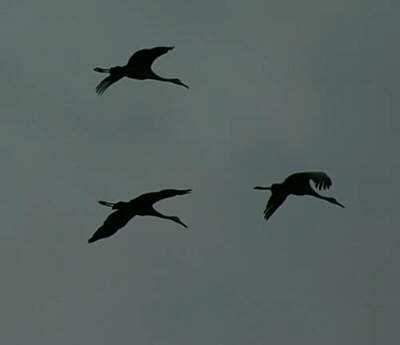 SANDHILL CRANES
Grus canadensis
The Sandhill Crane is the more common relative of the vary rare and endangered Whooping Crane.
Every year tens of thousands of them migrate from the northern US and Canada to the Gulf of Mexico for the Winter. We see them flying over in large "V" formation flocks in Spring and Fall.






---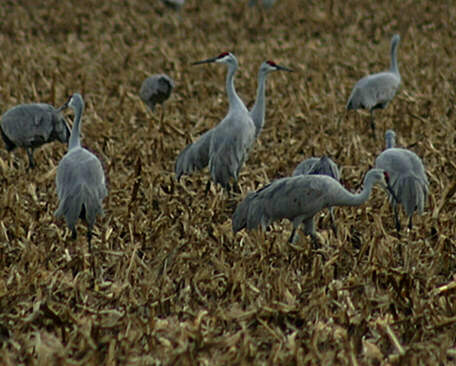 Occasionally a few will stop at a nearby pond but a favorite rest area for them is the Jasper Pulaski Refuge in Indiana.
Marilyn and her friends go down there every few years to see them congregate. This year there were about 10,000 on the day they were there.

The next weekend, there were 30,000 of them there.

Marilyn took these pictures.



---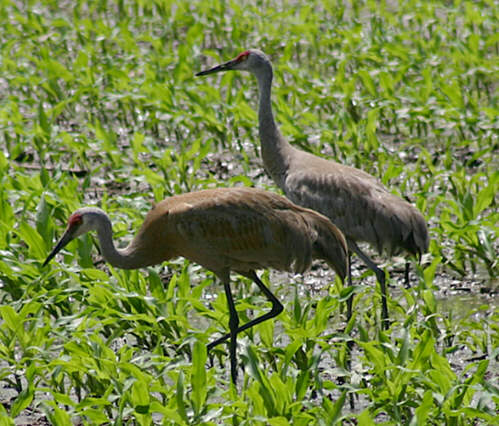 Imagine our surprise to look out the window and see this in the cornfield across the road.

This was after about 2" of rain the night before which made the cornfield look more like a rice paddy to this pair passing through.