Suillus americanus
Jack Schmidling Productions, Inc.
Marengo Illinois

MOST RECENT PHOTOS PHOTO INDEX HOME PAGE
New SLIDE SHOW New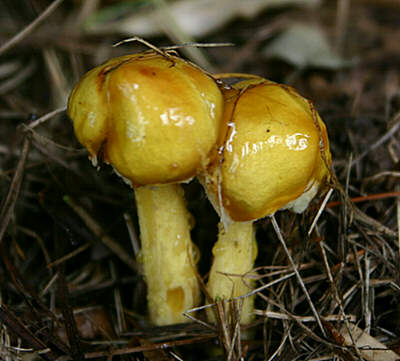 Chicken-fat Suillus
Suillus americanus
I usually object to the common names that Audubon invents where none exist but I make an exception in this case. When first opening, they look exactly like they were dipped into a bowl of melted chicken fat.

In addition to being highly edible, it is interesting in that it ONLY grows under White Pine trees. We found these in a group of about 50 growing under some white pines along one of our trails.

I can't vouch for the edibility as we did not eat them.