BLUE FLAG IRIS
Jack Schmidling Productions, Inc.
Marengo Illinois

MOST RECENT PHOTOS PHOTO INDEX HOME PAGE
New SLIDE SHOW New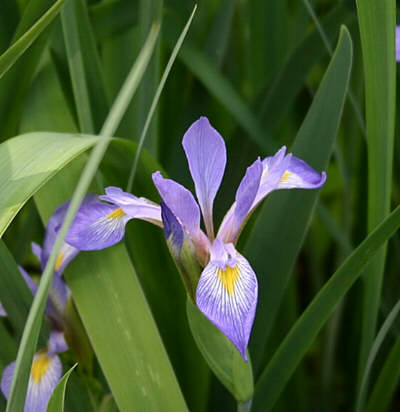 Blue Flag Iris
Iris versicolor (virginica)

The Blue Flag is the most common Iris native to Illinois.

Most sources list the species as versicolor but one in Illinois calls it virginica. If someone would like to clear this up, I would appreciate it.

Although not the most spectacular looking Iris, the Blue Flag is most interesting because of it's habitat.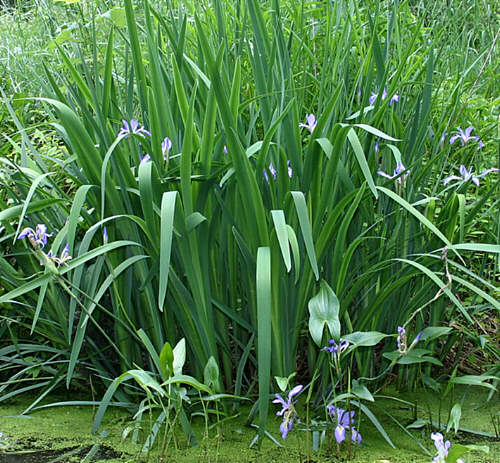 This grouping is actually growing in the water near the edge of our pond.

They bloom in late Spring for about a month but individual flowers only last a few days.

Our colony was started from a single piece of root stock which, by the way, is highly toxic if eaten.

The arrow shaped leaf in the foreground is the so-called Duck Potato which is just beginning to bloom now and will be featured in a future POW.