ANTS
Jack Schmidling Productions, Inc.
18016 Church Road ~ Marengo IL 60152
Phone:815 923 0031 ~ Email:jack@schmidling.com
MOST RECENT PHOTOS PHOTO INDEX HOME PAGE
New SLIDE SHOW New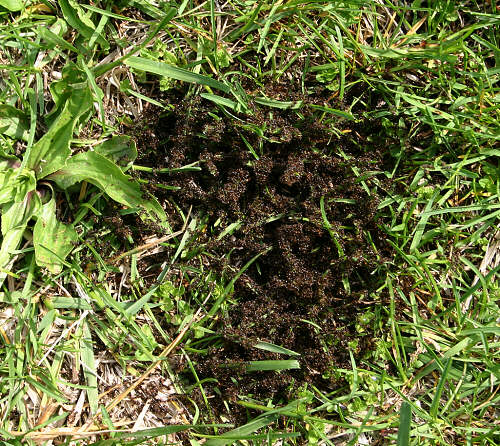 ANTS
This week's photo is more a question than a statement.

Walking across the lawn last week, I came upon this large group of ants with an obviously keen interest in this particular patch of grass.

Question is: What on Earth are they doing?

This is one of many closeups I took but little can be learned from it other than the fact that they didn't find the Holy Grail, just grass.

The next day there was not an ant in sight nor a sign of their having been there.