Jack Schmidling Productions, Inc

presents
ECOPAC
(3, thirty min features on one tape, VHS)
---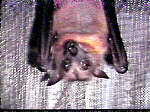 "BATS ARE BEAUTIFUL"
Explore the myths and legends surrounding the world's most misunderstood animal. Visit the world's largest bat cave.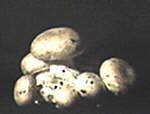 "THE ROTTEN WORLD OF FUNGUS"
An unforgettable introduction to the world of fungus through micro-photography, time lapse and animation. Learn how to identify wild mushrooms and visit a commercial mushroom farm.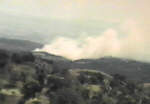 "ORCHIDS vs HAMBURGERS"
The destruction of tropical rainforests to provide cattle pasture is going to have future generations asking more serious questions than, "where's the beef"? Filmed in Costa Rica.

---
ECCOPAC $19+s&h

Jack Schmidling Productions, Inc.
18016 Church Road ~ Marengo IL 60152
Phone:815 923 0031 ~ Fax:815 923 0032 ~ Email:arf@mc.net